Prima Candles —
Crafted a hand-poured candle brand aimed at those interested in racial justice and social equity.
*concept work
Packaging
Branding
Illustration
Naming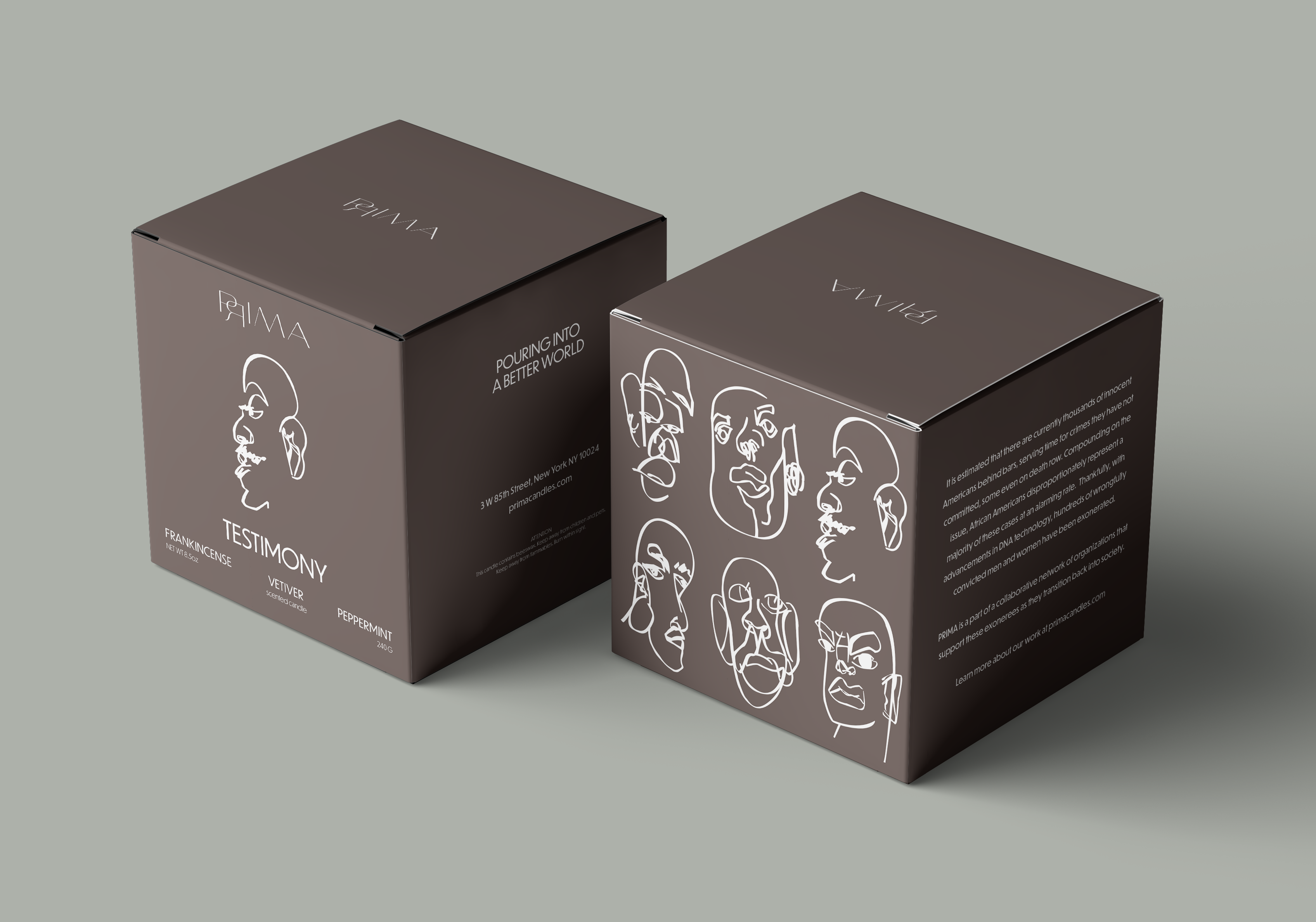 About the Project
Prima Candles is a hand-poured candle company located near the historic site of Seneca Village, New York. The brand works with organizations such as The Innocence Project to employ those who were wrongfully convicted.


The design highlights a major aspect of the brand's ethos: spreading awareness of wrongful conviction.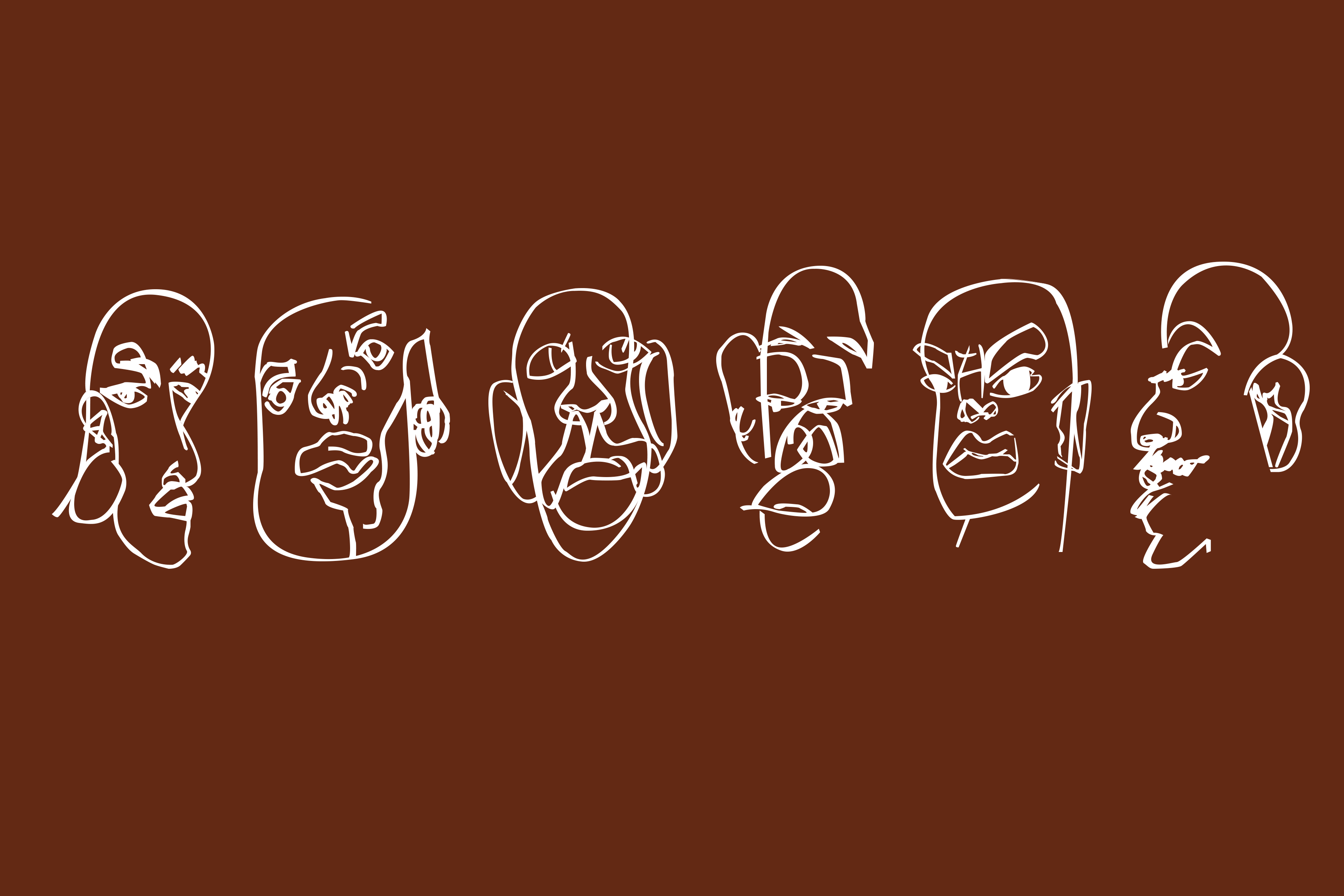 At Face Value
In my research, I found that often racial bias was a leading factor in wrongful convictions. African Americans comprise a disproportionate majority of these cases.

Prima, the brand name, is derived from "prima facie" a legal term that I felt highlighted the arbitrary nature of evidence and the legal system at large.
Telling Their Stories
The packaging features contour portraits of just a few of the many wrongfully convicted men and women.

On the side panels, the packaging gives statistics regarding wrongful conviction and a link to learn more about the brand and its involvement in bringing justice to these individuals.
Pouring Into a Better World
The project was a reminder of how design can be used to spread awareness and make tangible changes to our society on both a personal and macro level.